Zùsto – The world's first sugar without sugar that brings taste & health together.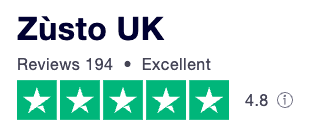 Consumers want healthy alternatives
without compromise
Today, more than 10% of our population suffers diabetes and almost 1 on 3 is overweight or obese. It is no surprise that today's consumer is more aware of food's role in a healthy and balanced lifestyle, avoiding sugar and fat.
Latest trends show that consumers are not only looking to eat 'less of the bad' but are simultaneously looking to eat 'more of the good', like fibers and proteins, without giving in on taste, as taste remains king.
This is the sweetspot of what Zùsto has to offer, as a perfect solution to bridge taste & health.
consumptions of Zùsto worldwide in 2021
The arduous challenge of substituting sugar
Knowing what consumers want is one thing. Reformulating recipes to replace sugar and improve nutritional values is challenging and has been the cause of many headaches hitting a snag on R&D and Product Development efforts.
When food manufacturers, chefs or food scientists replace sugar they need to take into account many aspects and properties that sugar handles well (or doesn't). Think about: shelf life, overall organoleptic experience (taste, mouthfeel, texture, moist, bulk, …), digestive tolerance, health benefits, production efficiency, and many other aspects.
Zùsto offers an easy & convenient solution that behaves and tastes like sugar and replaces it on a 1:1 weight basis, making sugar substitution a piece of cake!
The world's first
sugar without sugar
Zùsto is a plug&play alternative for sugar with proven track record in a wide area of applications. It is based on over 15 years of research and meticulously selected plant based dietary fibers with prebiotic health benefits.
Most fibers will have more than one health-
related effect, while no one fiber can produce every potential health benefit. To maximize the health benefits of fiber, Zùsto consists of a variety of well-balanced fibers.
Furthermore, Zùsto brings excellent taste, health & convenience for any food professional in the widest
area of applications with excellent digestive tolerance. No need to change your recipe, just replace the sugar.
Given its convenience and ease of use to create healthy alternatives without compromises, Zùsto is used today by renowned Master Chefs, and leading food manufacturers all over the world, in a wide area of applications.
It's
so easy
to implement Zùsto in your business
With Zùsto, food companies have a solid alternative to sugar without any compromise. Our customers achieve a solid competitive advantage, and serve an ever-increasing group of consumers who want sugar-free or reduced sugar solutions on top of the 10% consumers that suffer diabetes.
Playing an active role in making food better with improved nutritional
values makes your company a responsible manufacturer towards a healthier and more sustainable world in line with what consumers expect and want.