Revolutionary sugar substitute with 75% less calories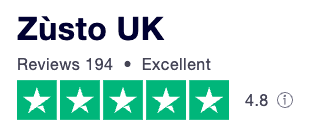 Revolutionary sugar substitute
What is Zùsto?
Zùsto contains a combination of plant-based nutritional fibers that were specifically chosen because of their health benefits and their excellent qualities as a sugar replacement.
Ready to try Zùsto?
Order through our webshop. Free shipping from 5KG, 10% discount with purchase of 10KG.
The story
Why Zùsto?
Zùsto sought and found a full-fledged substitute for sugar as an answer to the increasing demand for a healthy sweetener. In doing so, we contribute to a sensible diet. We also help people to drastically reduce their sugar intake. In short; the benefits of sugar without any burden.
Nico Renmans joined the story in 2019. In his immediate circle, several people suffer from diabetes. He knows the limitations this imposes and wants to actively contribute to an initiative that offers perspectives and possibilities to diabetics.
Try Zùsto and have it delivered to your front door
Patrick Wulteputte
A superb sugar substitute. Simple to use, just replace the sugar in your recipe 1:1, no matter the preparation method (warm, cold, caramelize, broil, etc). The result is delicious every time, you just need to dose carefully when dissolving it in liquid (to avoid lumps). If you don't know, you won't taste a difference.
Latest recipes with Zùsto
Be inspired by our delicious & healthy recipes with the Zùsto sugar substitute!
FREE HOME DELIVERY FROM €49
Order Zùsto today