On January 6, we traditionally celebrate Epiphany. This cake contains a bean or an almond.
In ancient times, beans were strongly symbolic because of their embryo shape – the shape of fertility. A bean was also used in the Middle Ages as a type of voting currency to elect a "king". The person who discovered the "bean" could call himself king or queen for a day.
Preparation time
10 min preparation + 30 min cooking
2 round sheets of puff pastry; approx. 230g per sheet

80 g hard margarine (at room temperature)

150 g almond flour

4 eggs (keep 1 separate for brushing over the cake) 

1 tsp vanilla extract

80 g Zùsto

1 almond or bean (optional)
Equipment
Mixing bowl

Baking tray

Oven
Preheat the oven to 180°C. Roll out 1 sheet of puff pastry, leaving the baking paper on the bottom. Place on a baking sheet.

Mix the margarine with the almond flour, the vanilla extract and the 3 eggs until you have a smooth batter. Then add the Zùsto and continue mixing.

Spread the mixture out over the rolled out puff pastry, making sure you lave a margin of about 3 inches from the edges. Place the almond/bean somewhere on the mixture (optional). Cover with the 2nd sheet of puff pastry, turn the edges over and give them a small squeeze together (so that they are pressed firm and do not come loose. You can also use a fork to press the edges closed)

If you would like to, cut a pattern in the top puff pastry using a sharp knife (make sure you don't cut all the way through it). Take the last egg and separate off the yolk. Beat and brush the cake with the egg yolk.

Bake the cake for 25 to 30 minutes in the preheated oven.
Enjoy!
| | |
| --- | --- |
| Easy Epiphany Cake | For 1/12th of the cake |
| Energy (in kcal) | 310 kcal |
| Fat (g) | 22,4 g |
| Of which saturates (g) | 7,1 g |
| Carbohydrates (g) | 16 g |
| Fibre (g) | 2.7 g |
| Protein (g) | 6,5 g |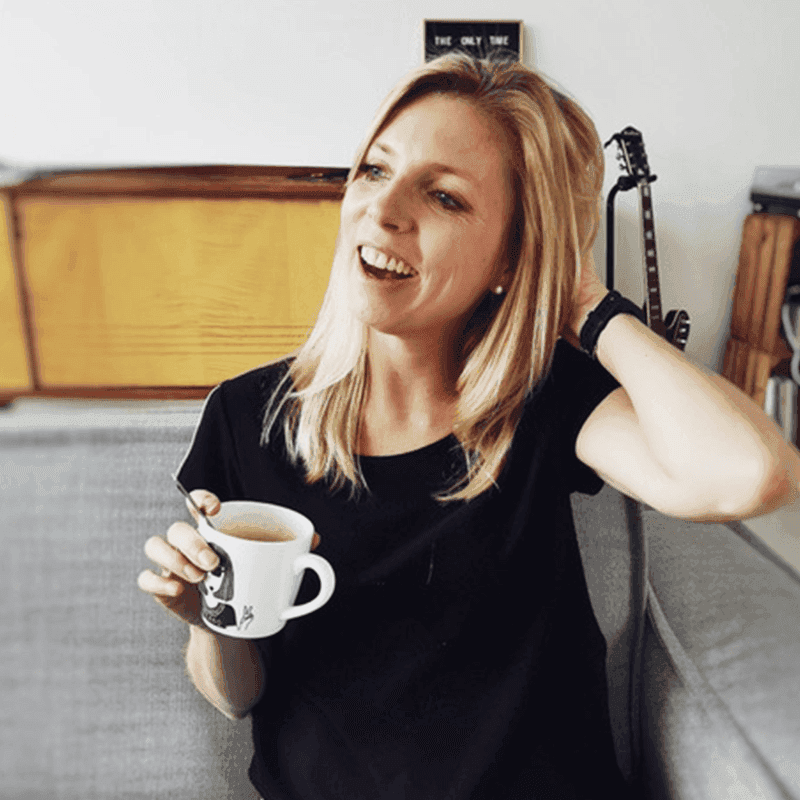 Hi, I'm Yasmine from the pastry blog Tartes Yaya. As well as running my blog, I work full time as an IT project manager. Baking is my creative outlet, but I also enjoy sports (jogging, hiking, aerial dance and horse riding).
I'm mum to an 8 year old boy, Ilyas, and a 6 year old girl, Fatou. In August 2018, Ilyas was diagnosed with type 1 diabetes (an autoimmune disease that is not caused by eating too much sugar… just to clarify that! ;)).Even though a type 1 diabetic can eat whatever they want and don't have to follow a special diet, their body has greater difficulty in processing real sugars because the body is not able to produce insulin itself or manage insulin spikes properly.
My son's diabetes led me to discover Zùsto and since then, Zùsto has been my favourite sugar substitute!