Hallongrotta: Swedish raspberry biscuits
Looking for tasty biscuits to serve with coffee? This recipe will take you straight to Sweden, where Hallongrotta is a real tradition. Enjoy a proper Swedish fika or coffee break with your family and friends, just the way they do it in Sweden. These vanilla biscuits with raspberries and almonds are super easy and make for a tasty snack or dessert.  Do you want to make the raspberry jam yourself with less sugar? Find the recipe here!
Preparation time
40 min (+ cool down for 30 min)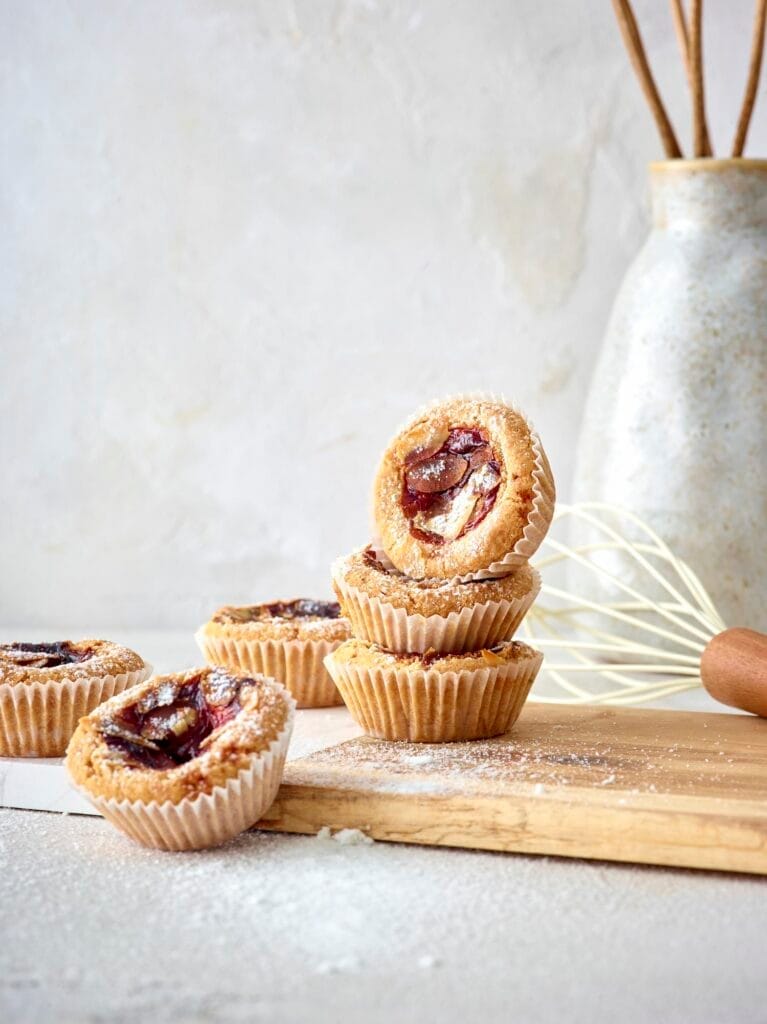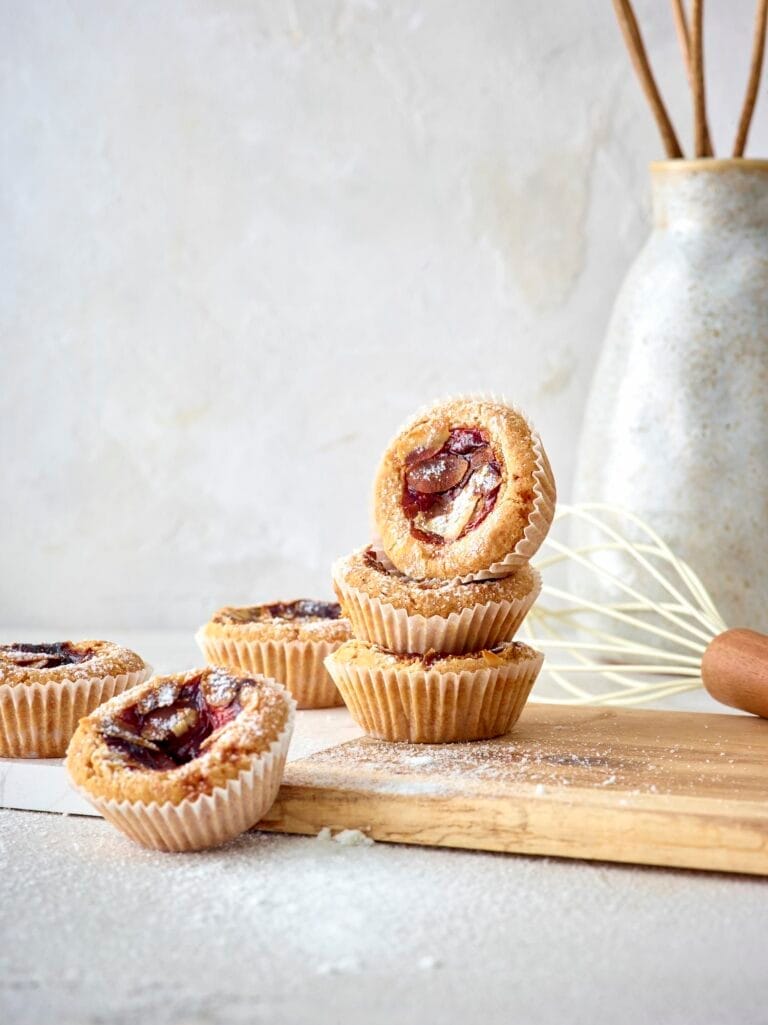 250 g butter (refrigerated and cubed)
1 tsp lemon juice
200 g flour (sieved)
80 g cornflour
2 tsp vanilla essence
75 g Zùsto
1 tsp baking powder
1 pinch of salt
raspberry jam (25 g)
2 tbsp almond flakes
Preheat the oven to 180°C.
Place the paper liners in the cupcake tin.
Place the flour, cornflour, vanilla essence, Zùsto, baking powder, salt and lemon juice in the mixing bowl of a food processor and mix well.
Gradually add the cubed butter and process until the dough forms a ball.
Divide the dough into portions of approximately 15 g each.
Shape into balls and place the dough balls in the paper liners. Poke a hole in the centre of each dough ball with your thumb.
Stir the raspberry jam to loosen it and spoon it into the piping bag. Pipe raspberry jam into the holes in the dough balls.
Sprinkle some almond flakes over each ball.
Bake the biscuits for approx. 20 minutes in the middle of a preheated oven until light golden brown.
Remove from the oven and allow to cool in the tin for 10 minutes.
Transfer them to a rack to finish cooling.
Sprinkle with some Zùsto if desired.
Enjoy!
| | | |
| --- | --- | --- |
| Nutrition per serving | Per 100 g | Per serving |
| Energy (KJ/kcal)  | 1983.6 / 473.8 | 1184.9 / 283 |
| Fat (g)  | 33.7 | 20.1 |
| Of which saturates (g)  | 21.9 | 13.07 |
| Carbohydrate (g)  | 38.7 | 23.1 |
| Sugar (g)  | 3.2 | 1.9 |
| Fibre (g)  | 8.7 | 5.2 |
| Protein (g)  | 4.0 | 2.4 |
| Salt (g)  | 0.779 | 0.465 |
| Nutri-score    | D | |
Schaliënhoevedreef 20T, B-2800 Mechelen, Belgium

BE 0656.824.810