Chocolate and walnut tart
Chocolate and walnut tart… I don't want to brag about it, but I'm going to! What a combination! To be honest with you, I'm not usually a fan of chocolate tarts. I think they can be a bit boring… But you can't possibly find this chocolate and walnut tart boring!
Preparation time
30 min preparation + 30 min cooking + 2 hours resting
For the tart
80 g hard margarine at room temperature

1 egg

40 g almond flour

180 g pastry flour

50 g Zùsto

a pinch of salt
For the chocolate and walnut filling
220 g walnuts (finely chopped)

150 g Zùsto

3 eggs

1 tsp vanilla extract

50 g liquid margarine (= margarine in a squeeze bottle)

100 g dark chocolate *

1 tsp instant coffee
*Chocolate can also be substituted with our chocolate callets. These contain fewer calories and are better for our health.
Equipment
Baking paper

Baking beads

Rolling pin

Food processor or blender

Mixing bowls
For the tart
Beat the margarine until soft using the K-attachment on your food processor or the dough kneader attachment on your hand mixer.

Add the egg and continue beating.

Add the almond powder and continue beating. Finally, add the pastry flour, the Zùsto and the pinch of salt. Let the food processor continue to knead until you get a firm ball (or continue to knead with your hands).

Wrap the dough in cling film and leave to rest in the fridge for 2 hours.

Grease a round baking tin with margarine and dust with flour. Preheat the oven to 180°C.

Liberally sprinkle flour over your work surface and rolling pin and roll out the dough. Move the dough to the baking tin and cut away the excess dough (you will have 1/4 of the dough left). Place baking paper in it and fill with the baking beads.

Bake it blind for 10 mins (or longer, depending on the tart recipe) in the preheated oven.
For the chocolate and walnut filling
Crush the walnuts in a chopper or blender and add 100 g Zùsto. 

Dissolve the coffee in 1 tbsp hot water and set aside.

Melt the chocolate in a bain-marie or in the microwave on a low setting (600W and melt for bursts of 30 seconds, stirring the chocolate between each burst). Set aside.

Beat the eggs together with 50 g Zùsto until frothy. Add the liquid margarine, the coffee and the melted chocolate. 

Finally, add the dry ingredients (walnut crumbs mixed with Zùsto). 

Pour the batter into the tin and bake the tart for 20 to 25 mins in
| | |
| --- | --- |
| Chocolate and walnut tart | 1 slice |
| Energy (in kcal) | 236 kcal |
| Fat (g) | 18.4 g |
| Of which saturates | 4.2 g |
| Of which unsaturates | 14.2 g |
| Carbohydrates (g) | 9 g |
| Fibre (g) | 3.6 g |
| Protein (g) | 5.2 g |
| Sugars (g) | 3 g |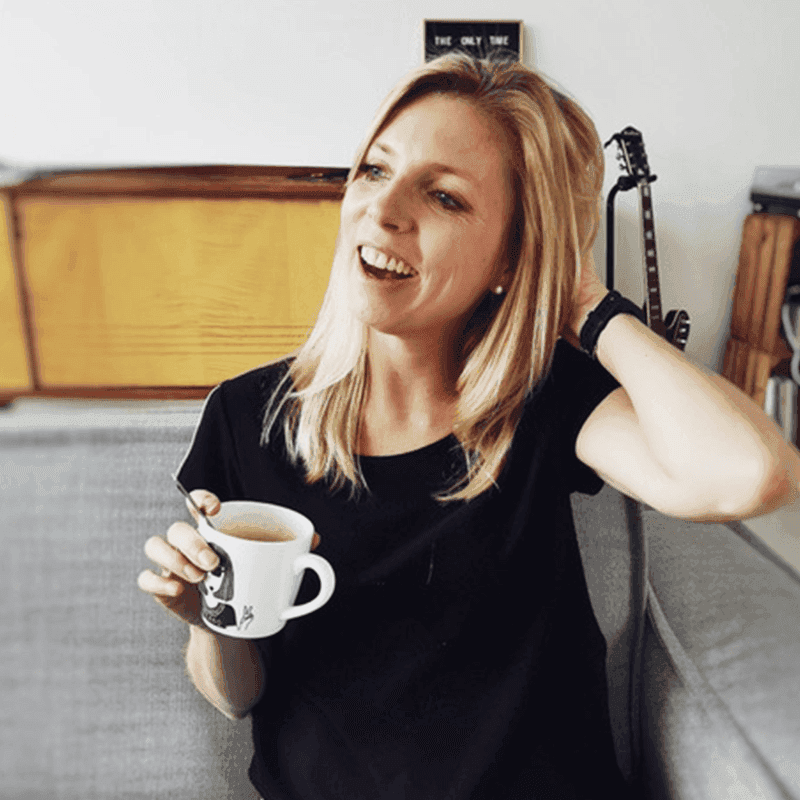 Hi, I'm Yasmine from the pastry blog Tartes Yaya. As well as running my blog, I work full time as an IT project manager. Baking is my creative outlet, but I also enjoy sports (jogging, hiking, aerial dance and horse riding).
I'm mum to an 8 year old boy, Ilyas, and a 6 year old girl, Fatou. In August 2018, Ilyas was diagnosed with type 1 diabetes (an autoimmune disease that is not caused by eating too much sugar… just to clarify that! ;)).Even though a type 1 diabetic can eat whatever they want and don't have to follow a special diet, their body has greater difficulty in processing real sugars because the body is not able to produce insulin itself or manage insulin spikes properly.
My son's diabetes led me to discover Zùsto and since then, Zùsto has been my favourite sugar substitute!