Easy and quick Tarte Tatin
La Tarte des moiselles, Tatin is probably the most famous of apple pies. It's super easy to make and is actually baked upside down.
Preparation time
10 min to prepare + 25 min to cook
100 g Zùsto

50 ml water

45 g hard margarine or butter

5 apples

1 sheet of puff pastry
Equipment
Round baking tin (not springform) e.g.: a porcelain pan of +/-24 cm

Saucepan
Grease a round tin with butter/margarine and preheat the oven to 180°C.

In a saucepan, melt the Zùsto with the water over a medium heat until it turns golden brown (caramel). This will take about 5 to 10 mins, so in the meantime, peel the apples – see step 4.

Remove the pan from the heat and add the cold butter/margarine. Stir until everything is uniform.

Peel the apples and remove the core using an apple corer. Cut the apples into 2.

Pour the mixture into the baking tin (spread with a palette knife over the bottom of the tin) and arrange the apples over it, with their curved side facing downwards. Cover with the sheet of puff pastry and press the sides around the apples. In the center of the puff pastry, make a small hole with a knife so that any steam can escape during baking.

Bake for 25 min in the preheated oven. Leave to cool for 30 minutes.

Take a large round plate and place it on top of the cake. Now, with a certain amount of flair (!) turn the cake tin (with the plate on top) upside down so that the cake ends up on the plate.

Serve the cake while still warm with a scoop of sugar-free ice cream. Read the article to

discover which ice cream goes perfectly with this Tarte Tatin.
Enjoy!
Quick Tarte Tatin

For 1/8

th

of the dessert (not including ice-cream)

Energy (in kcal)

207

Fat (g)

11.2

Of which saturates (g)

5

Carbohydrates (g)

19.4

Fibre (g)

3.7

Protein (g)

1.9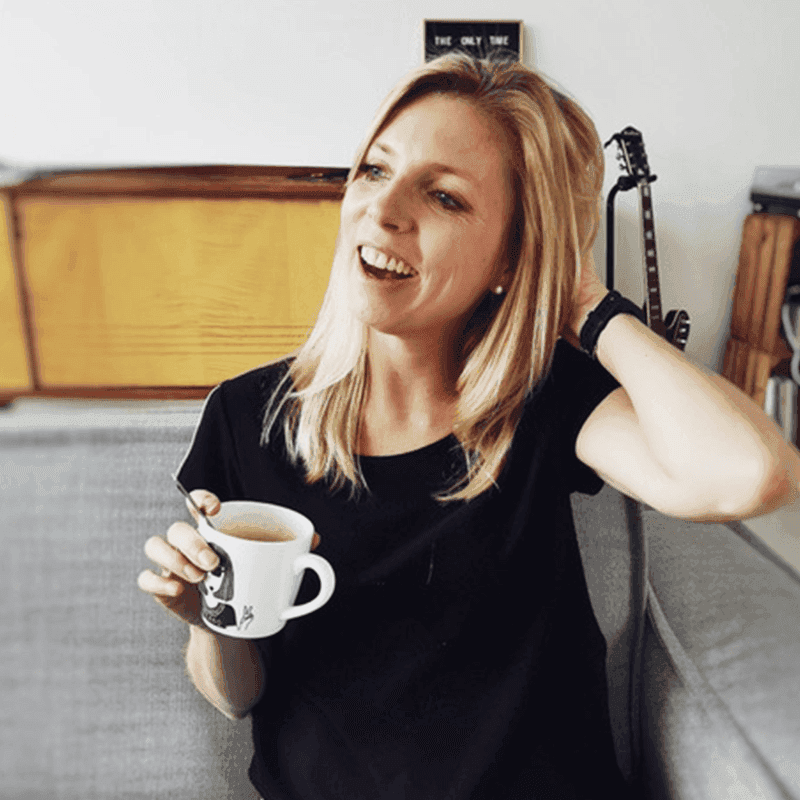 Hi, I'm Yasmine from the pastry blog Tartes Yaya. As well as running my blog, I work full time as an IT project manager. Baking is my creative outlet, but I also enjoy sports (jogging, hiking, aerial dance and horse riding).
I'm mum to an 8 year old boy, Ilyas, and a 6 year old girl, Fatou. In August 2018, Ilyas was diagnosed with type 1 diabetes (an autoimmune disease that is not caused by eating too much sugar… just to clarify that! ;)).Even though a type 1 diabetic can eat whatever they want and don't have to follow a special diet, their body has greater difficulty in processing real sugars because the body is not able to produce insulin itself or manage insulin spikes properly.
My son's diabetes led me to discover Zùsto and since then, Zùsto has been my favourite sugar substitute!