Small Christmas cakes with chocolate and strawberry, very tasty and fun to make for children during the Christmas season. Or to serve with coffee during Christmas. Success guaranteed.
Preparation time
20 min preparation + 20 min cooking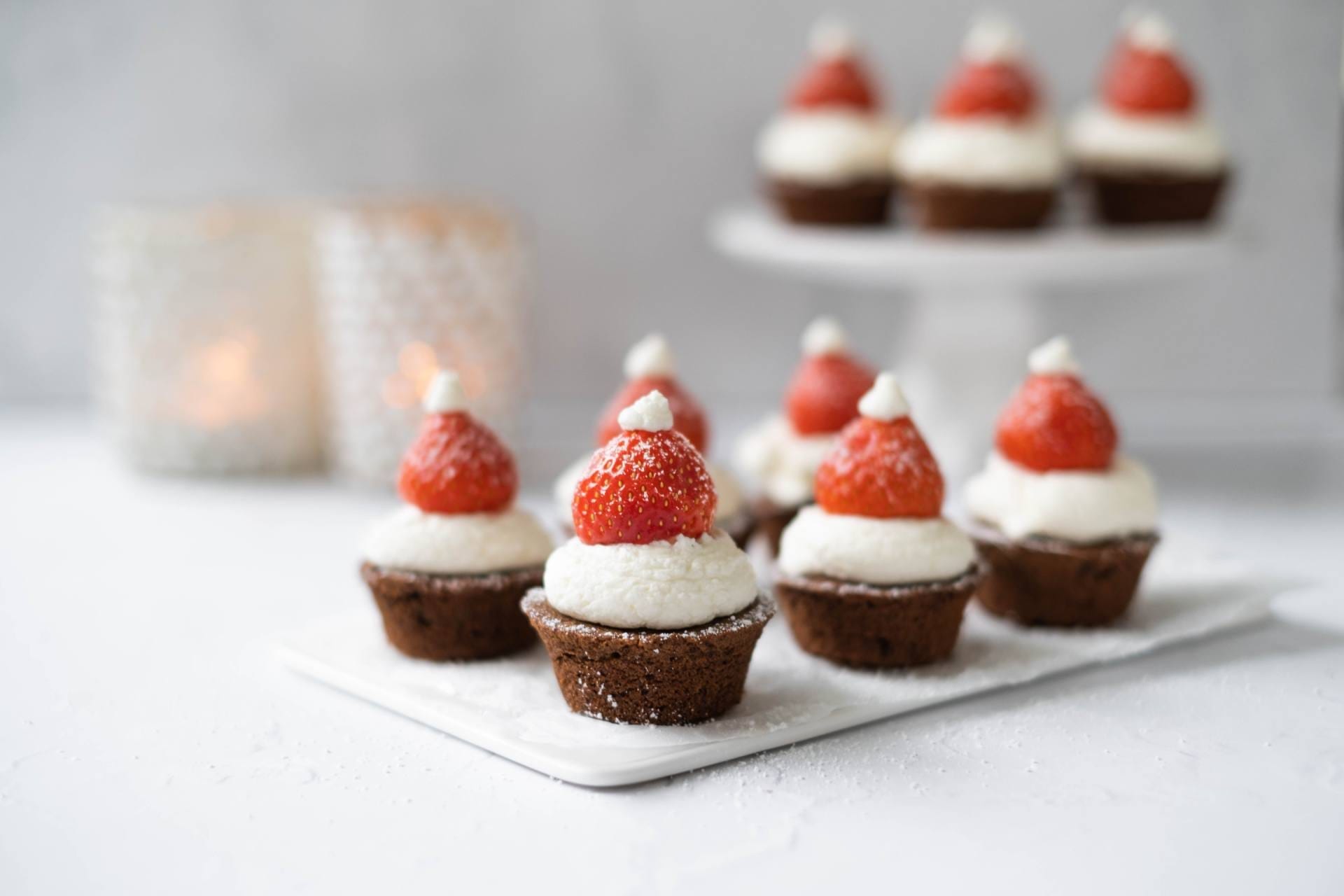 For the cakes
125 g hard margarine (at room temperature)

1 tsp vanilla extract

2 eggs

125 g self-rising baking flour

15 g cocoa powder

2 tbsp (almond) milk

100 g Zùsto
For the topping
300 ml full cream

45 g Zùsto

200 g strawberries
Equipment
Sieve

Mini cupcake baking mold

2 piping bags

2 mixing bowls
Preheat the oven to 180°C and grease the mold with margarine. I intentionally didn't use paper molds because they look prettier that way.

Mix the margarine and vanilla extract Add the eggs one at a time as you continue mixing.

In a separate mixing bowl, place the self-rising baking flour with the Zùsto. Add in the sifted cocoa powder and mix with a spoon.

Add the dry ingredients to the margarine/egg mixture and mix. Finally, add 2

tablespoons of milk.

Spoon the batter into the molds – about 20 g per cake. Bake for +/- 10 min in the preheated oven.

Allow the cakes to cool for 15 min, then invert the mold onto a cooling rack. Let them continue to cool completely before making the topping.
For the topping
Wash the strawberries and remove the crown. Drain them on paper towels so they are "dry" when you put them on the cakes.

Whip the cream halfway and meanwhile, spoon by spoon, add the Zùsto as you continue to

mix it. Continue beating the cream until whipped.

Put the whipped cream in a piping bag and cut off the tip. Pipe a generous dollop of whipped cream (+/- 15 g) onto a cake and place a strawberry on top. Pipe another mini tuft on the tip of the strawberry.

Store in the fridge. 
Enjoy!
| | |
| --- | --- |
| Santa hats | Per cake |
| Energy (kcal) | 99 |
| Fats (g) | 8.2 |
| Of which saturates (g) | 4.6 |
| Carbohydrates (g) | 3.6 |
| Fiber (g) | 1.2 |
| Protein (g) | 1.3 |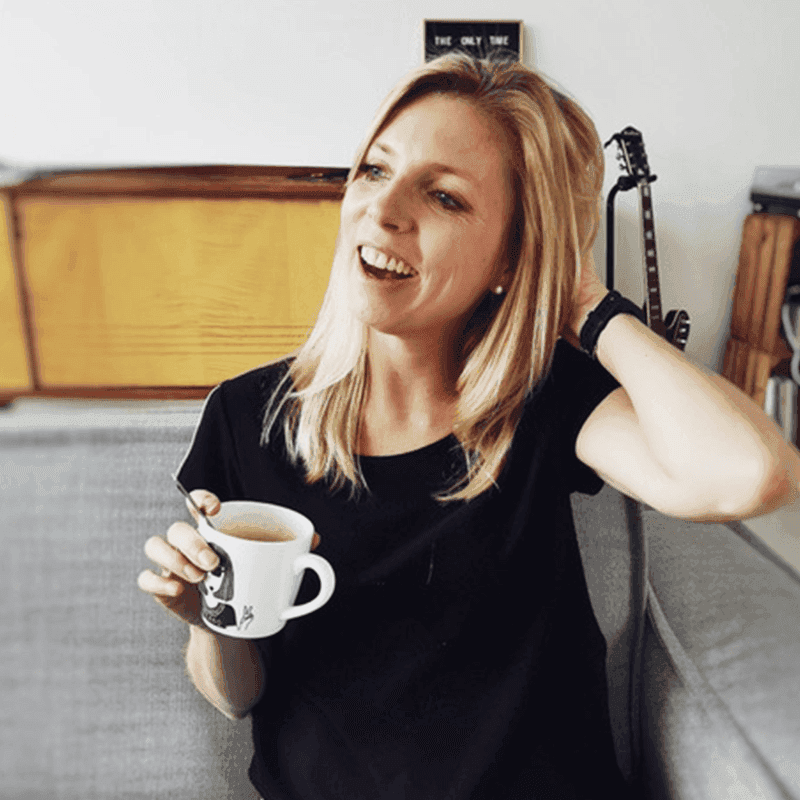 Hi, I'm Yasmine from the pastry blog Tartes Yaya. As well as running my blog, I work full time as an IT project manager. Baking is my creative outlet, but I also enjoy sports (jogging, hiking, aerial dance and horse riding).
I'm mum to an 8 year old boy, Ilyas, and a 6 year old girl, Fatou. In August 2018, Ilyas was diagnosed with type 1 diabetes (an autoimmune disease that is not caused by eating too much sugar… just to clarify that! ;)).Even though a type 1 diabetic can eat whatever they want and don't have to follow a special diet, their body has greater difficulty in processing real sugars because the body is not able to produce insulin itself or manage insulin spikes properly.
My son's diabetes led me to discover Zùsto and since then, Zùsto has been my favourite sugar substitute!